Attribution Promotion is a customized offering and you must deploy in collaboration with the Truelytics Product team
For the first time, Enterprises will have the ability to take advantage of real estate in the Truelytics application to promote their transition programs directly to their firm users. Working with the product and marketing teams at Truelytics to customize and deploy messaging specifics, enterprises can ensure that firms learn key details about programs designed to help them take their business to the next level.

5 Customizable Widgets Provide Plenty of Space
With the main tab to access the Promotion module directly next to the firm's eValuation, the details of the program are sure to get plenty of attention. With five customizable widgets, each enterprise will have plenty of space to bring firms up to speed on the details and benefits of their program.
Pop-up windows allow users to dig in: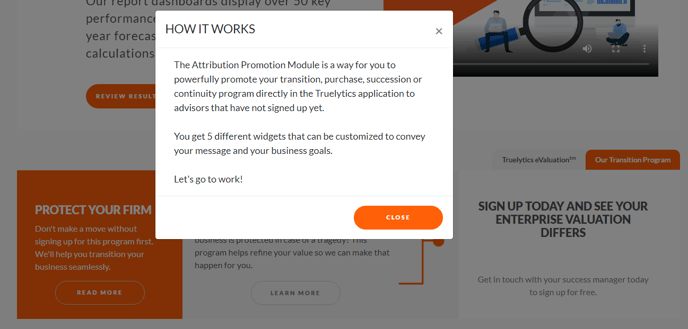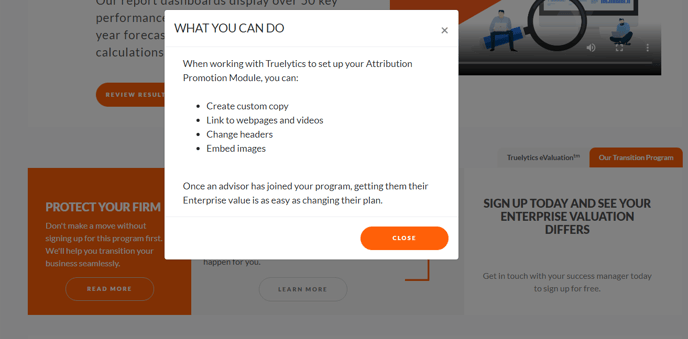 Enterprises who would like to learn more about how our Attribution solution and our new Attribution Promotion feature can help you take your transition programs to the next level, contact sales@truelytics.com or call 800-834-7494 ext 1.