In certain situations you may want to activate your own Emergency Continuity Plan. It's easy to do.
In certain unforeseen scenarios, you may find it appropriate to activate your own emergency continuity plan while taking a step back from your business for a period of time. You can easily accomplish this.
Simply click on the "My Vaults" section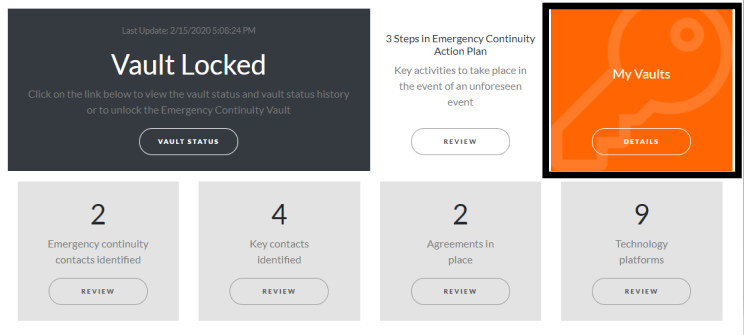 and click on the "Locked" button in the "My Vault" section.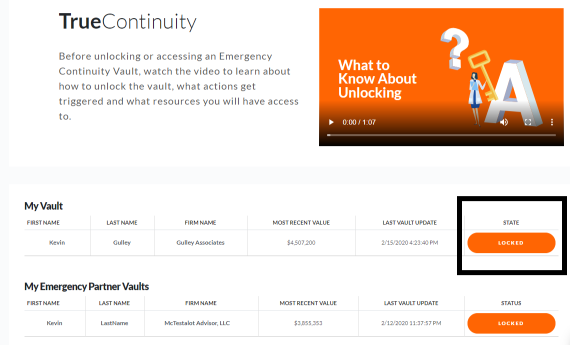 You will be brought to your Vault Status page, where you can switch the toggle from "Locked" to "Unlocked". Simply enter the security code we send you, enter some notes and your vault will be unlocked and your Emergency Contacts will be notified.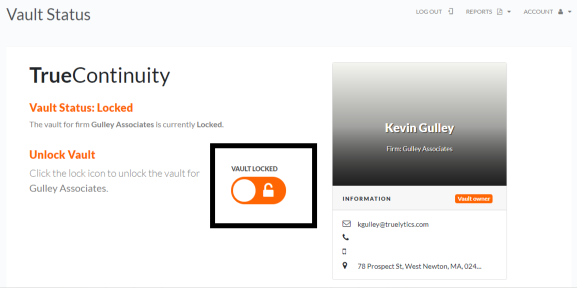 After you've unlocked your vault, your Emergency Contacts will immediately be notified via email and will be able to login to Truelytics and access you Vault details in a 'read-only' manner. You will also still have access to your vault and will be able to add to and update your vault on an on-going basis.