Managing who can download which documents is as easy as point and click
Adding Agreements to your Continuity Vault is one of the most important set of assets you can add to your emergency plan. However, that doesn't mean you want all of your Emergency Contacts to be able to download every document in the case of an emergency.

Your spouse may be the only one you want to be able to download your will. Your Emergency Partner may need access to almost everything. Your Broker Dealer may not need access to any of the documents. Controlling who has access to which types of documents is easy.
When adding or editing an Agreement type, you will see all of your Emergency Contacts listed by type on the bottom of each card in a section called Download Rights.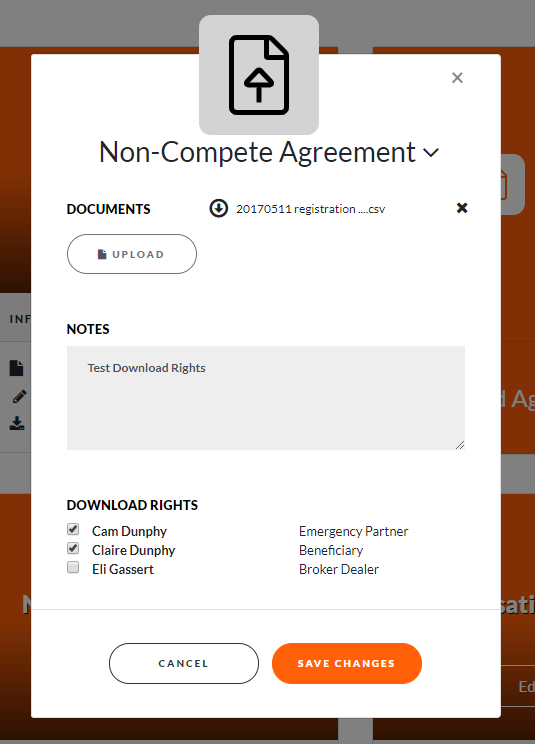 Simply check which Emergency Contacts should have the rights to download these types of Agreements and click Save Changes. In the event the vault needs to be unlocked, your Emergency Contacts' ability to download these documents will be restricted by your choices.
That's it!