Creating new Recruits is easy in TrueRecruit. Simply click the "Create Recruit" button on the Recruitment Supervisor or the Recruiters page or on the "Recruits" list page, accessible from the left hand navigation.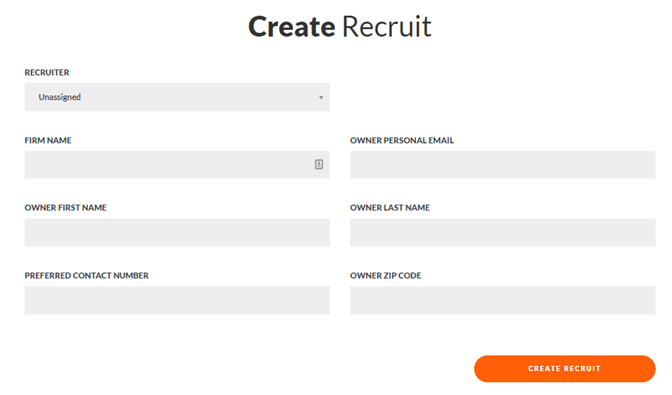 Note that the Recruit is initially designated as "Unassigned". To assign the Recruit to a Recruiter, simply choose the appropriate Recruiter from the dropdown list.
If the Recruit is left as Unassigned, all Supervisors will be notified and will have the opportunity to edit the Recruit's record and Reassign the recruit to the appropriate Recruiter.